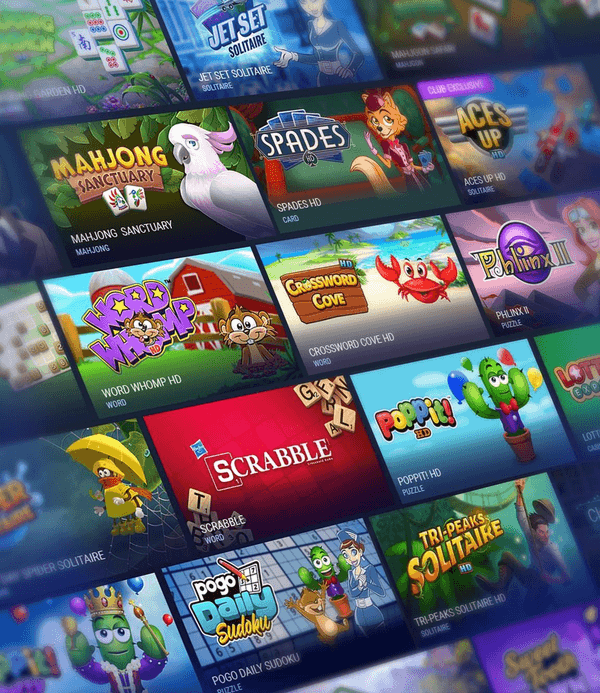 There are currently 66 Pogo games in a variety of categories, which you can play on your computer, tablet or phone, 11 of which are only available to Club Pogo members.
Share this page with your Pogo friends:
https://pogofans.com/games
We offer Tips & Tricks for many of these games on Pogo. Keep track of your daily tasks by checking out our Daily To-Do-List page. Additionally, our What's New & Coming Soon page will keep you up to date on all the most recent Pogo Games news and what to look forward to in the coming weeks.
Also, visit our Pogo Weekly Challenges page to see what the current and upcoming challenges are, and our Pogo Constellations page to see what the current constellation is, tips on earning Pogis and to keep track how much time is left.
The games listed below are all the current Games on Pogo.
If you are looking for Pogo Games information, or need any assistance, please leave a comment on one of the following game pages below :