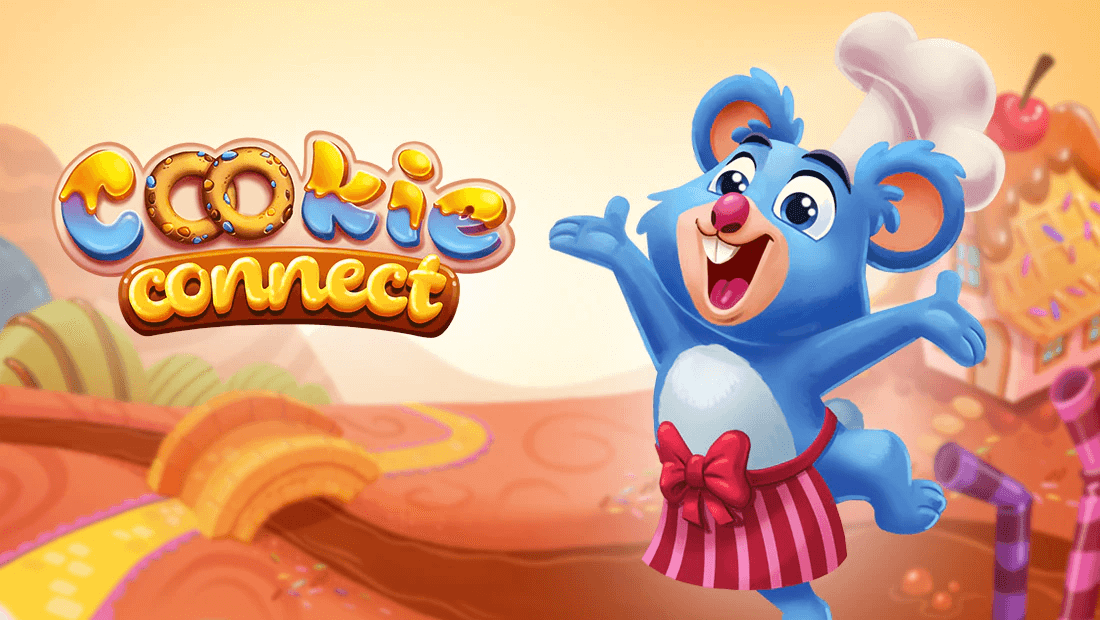 Cookie Connect is an online match 3 game on Pogo, where you match cookies to fill orders and keep your animal customers happy.
Hop on your scooter and travel through a delightful dessert landscape, taking on hundreds of levels with unique goals to meet and obstacles to overcome. Everywhere you go you've got hungry customers. Connect matching cookies to fill orders and keep your animal customers happy.
How to Play
In Cookie Connect, you need to match groups of cookies to clear them away and fulfill all the orders.
In order to clear the cookies, simply click or tap on a cookie and drag a line along the cookies. When the line is over 3 or more cookies that match, release it to remove the cookies.
To win the level, you need to fulfill all the orders.
Power-Ups
There are a total of 7 power-ups for you to choose from:
Rolling Pin: Clears all cookies and blockers from the selected row
Color Bomb: Remove all cookies of the selected color
Oven Mitt: Swap the positions of any two cookies
Spoon: Clears the selected cookie from the playfield
Whisk: Scrambles the location of all cookies in the playfield
Extra Move: Add 5 additional moves and continue the level
Star Gate: Unlock the Star Gate without earning the required Stars
Tips
Make larger connections to create special powered-up cookies that'll blast away neighboring cookies and clear levels faster.
You can find even more tips on our Cookie Connect Tips page.
Visit our Pogo Tips page for more tips on other Pogo games!
Play the game here : https://www.pogo.com/games/cookie-connect