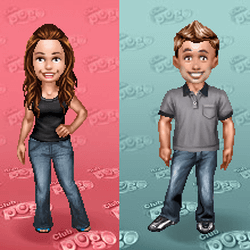 Badge Snooper tracks and displays how many Pogo badges you have!
You can also Snoop on other Pogo players and see how you stack up against them.
Your Snooper page can look just like this, so sign up now to get yours!
Already have an account with us? Log in.
Don't have an account yet? Sign up now.
Share this page with your Pogo friends:
https://pogofans.com/pbs
Your Pogo name, mini, member since and about me section will not appear on your Badge Snooper page until you enable it.

All of that information is disabled by default, giving you full control of what you want displayed on your Badge Snooper page.
Want to know more about a badge? Use our
Pogo Badge Finder!
Our badge snooper / badge tracker page is
© 2023 - PogoFans.com
Any reproduction of this feature in whole or in part is strictly prohibited.