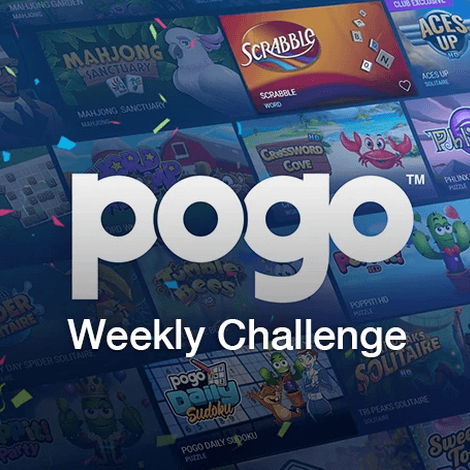 New Pogo weekly challenges are released every Wednesday.
Here are the upcoming weekly challenges and Pogo challenges information.
Share this page with your Pogo friends:
https://pogofans.com/weekly
November 23rd – November 29th
Mahjong Sanctuary
Fill the Combo Meter to X3 120 times this week!
Bejeweled Stars
Detonate 220 flame gems this week!
November 30th – December 6th
Peggle Blast HD
Hatch 40 eggs this week!
Crossword Cove HD
Solve 50 down words without using hints this week!
December 7th – December 13th
Pogo Daily Sudoku
Win 20 games with two or more lives left this week!
Mahjong Safari HD
Make 90 pairs of tiles with a straight line this week!
Sweet Tooth Town
Create 90 Sugar Swirls this week!