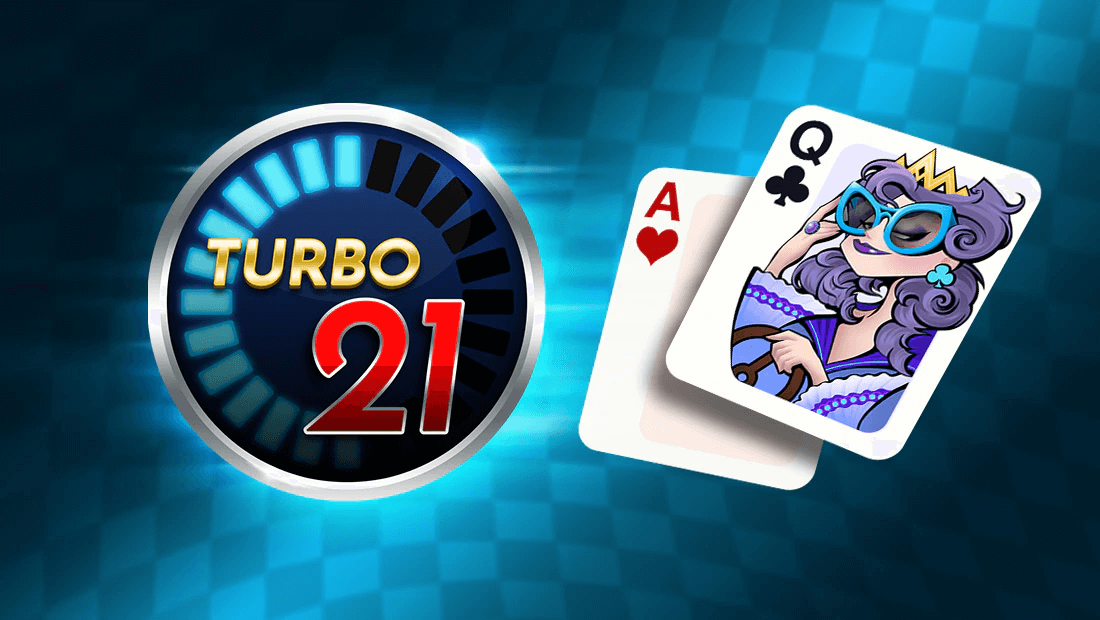 Turbo 21 HD is an online card game on Pogo, where you race through the deck trying to make as many 21s as you can.
How to Play
In Turbo 21 HD, you play four hands across four lanes at the same time, creating as many 21s as you can before time runs out.
Standard online blackjack rules apply for each lane. Face cards are worth ten points each, and aces are high and low.
Tips
Fill the 21 meter to "Bonus" four times to unlock the bonus game.
Get through the deck before the bonus timer counts down for additional score.
If you're playing on a PC, you can speed up the action by pressing the numbers 1 – 4 to quickly assign cards to each lane.
Visit our Pogo Tips page for more tips on other Pogo games!
Play the game here : https://www.pogo.com/games/turbo-21