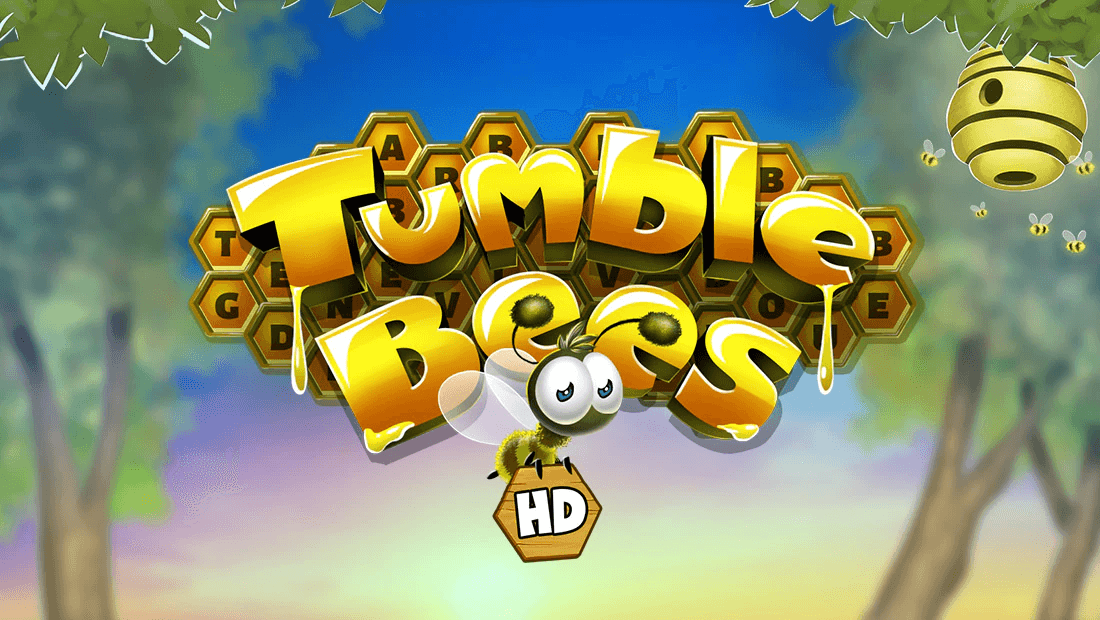 Tumble Bees HD is an online word game in Pogo, where you help fill Boogie Bear's honey jar by spelling as many sweet words as you can.
How to Play
In Tumble Bees HD, you need to spell as many words as you can find with the letters in the board. To do this, you link adjacent letters in order to spell out words. The bigger the word, the more honey it's worth.
To make words, it must be two or more letters. Make words with green Royal Jelly tiles to score extra points. You can earn 10 extra honey and turn all the tiles to Royal Jelly when you spell the Buzz Word.
Letters drop continuously from above into the shortest columns. The longer the game goes on, the faster they drop.
Fill the honey jar to win the game. You lose the game if the letter tiles fill the level.
Tips
You can win more points on harder difficulty.
Proper names, slang, and abbreviations cannot be used.
To trigger the bonus round, you must spell three words that are five or more letters long. In the bonus round, you will earn more points when you spell an additional three words that are five or more letters long.
Visit our Pogo Tips page for more tips on other Pogo games!
Play the game here : https://www.pogo.com/games/tumble-bees