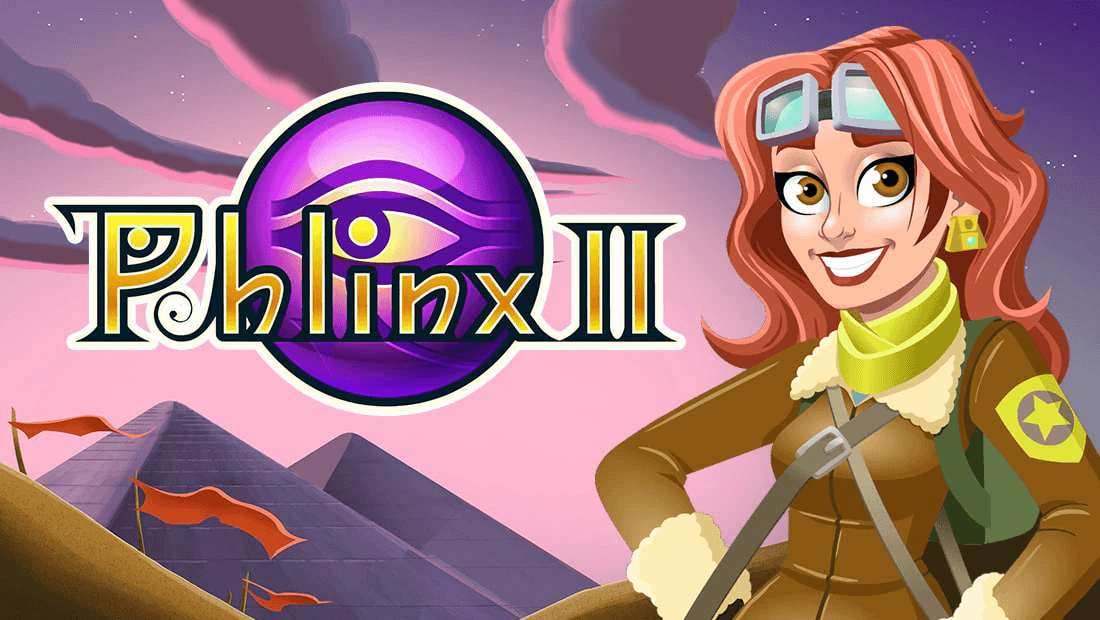 Phlinx II is an online match 3 game on Pogo, where you fling stones to solve colorful puzzles and collect glyphs.
How to play
In Phlinx II, simply match 3 or more stones of the same color to make them break.
Each level challenges you to overcome an ever-lowering stack of stones. If the stones get too low, the whole stack collapses and you lose. Clear them out by shooting colored stones at matching groups. Try to cause large groups to fall by clearing away their connections to the stack.
When you start a new Phlinx II game, a message will appear on the bottom letting you know what your Challenge for that round will be.
Every level has a day and night cycle. To complete the day cycle, you must fill the meter on the left side of the screen. The objective varies depending on the game mode and area.
After filling the progress meter, night begins. The gods transform all stones in play to Bronze, Silver and Gold, and bury a treasure chest within the stones. Free it to collect the prize inside to  complete the level.
Power-Ups
There are a total of 5 power-ups for you to choose from:
Time Stone: Push back the stack of stones by 3 lines
Fireball Stone: Cuts a path through a cluster of stones
Balance Stone: Re-arrange the grid by placing some stones of the same color next to each other
Multiplier Stone: Double your points for the next six turns
Stone of Change: Replace any stone on the grid with the stone currently in your shooter
Tips
You can earn extra points by getting a "shot bonus" for using as few shots as possible to complete the level. You'll earn 1,000 points for using less than 20 shots.
Some Club Pogo challenges can be completed easily by playing the tutorial. To access it, just click or tap on the "?" at the bottom of the screen.
Visit our Pogo Tips page for more tips on other Pogo games!
Play the game here : https://www.pogo.com/games/phlinx-ii