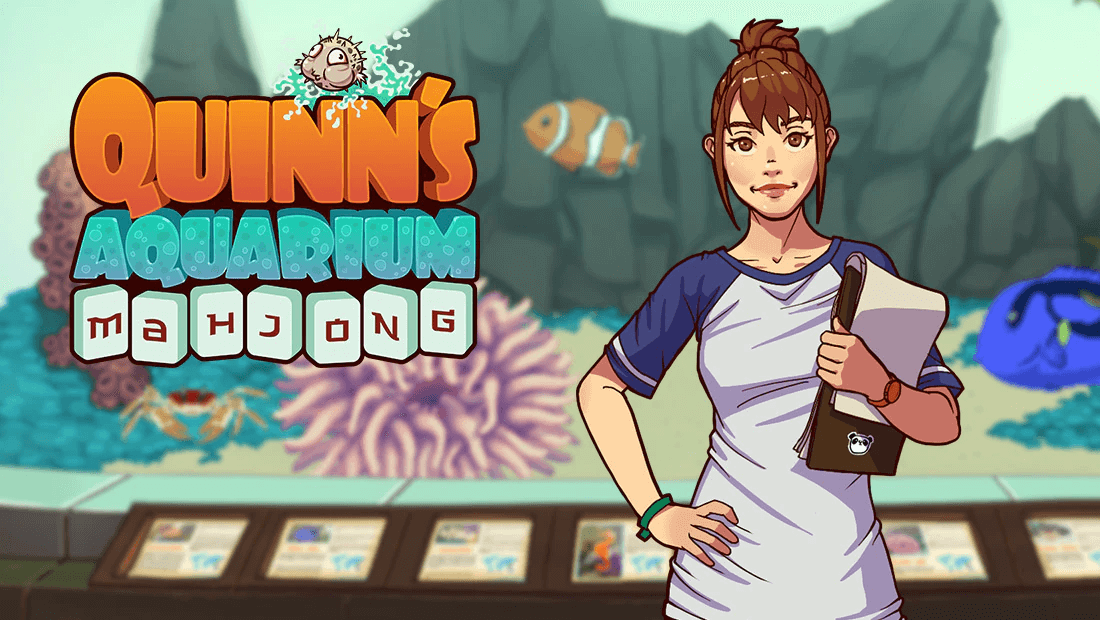 Quinn's Aquarium is an online mahjong game on Pogo, where you match traditional mahjong tiles to help the Quinn Sisters restore their family aquarium.
How to Play
In Quinn's Aquarium, you play through hundreds of mahjong puzzles to collect Sand Dollars, Star Fish and other aquatic items to help Abby and Amy complete goals.
Each exhibit includes 60 levels and a unique story with colorful characters and fun goals. If you get stuck, there are plenty of unique and fun power-ups to help you swim ahead.
Remove all the tiles in the puzzle to win the game.
Power-Ups
There are a total of 8 power-ups you can use in this game:
Hint: Get a helping hand on finding an available match
Extra Slot: Open an extra slot to hold more tiles
Magnet: Select any visible tile to pull it out of the puzzle and leave it off to the side
Clone: Select a visible tile to replace other tiles in that level
Skip: Skip to the next level while keeping and Shell Tiles or Sand Dollars you've earned
Undo: Undo your last move and try again
Shuffle: Rearrange tiles to find new moves
Joker: Use this to select any visible tile
Tips
New levels are released on the second Tuesday of each month.
Change your Tile Set to "Accessible" to make it easier to find matches.
Visit our Pogo Tips page for more tips on other Pogo games!
Play the game here : https://www.pogo.com/games/quinns-aquarium-mahjong