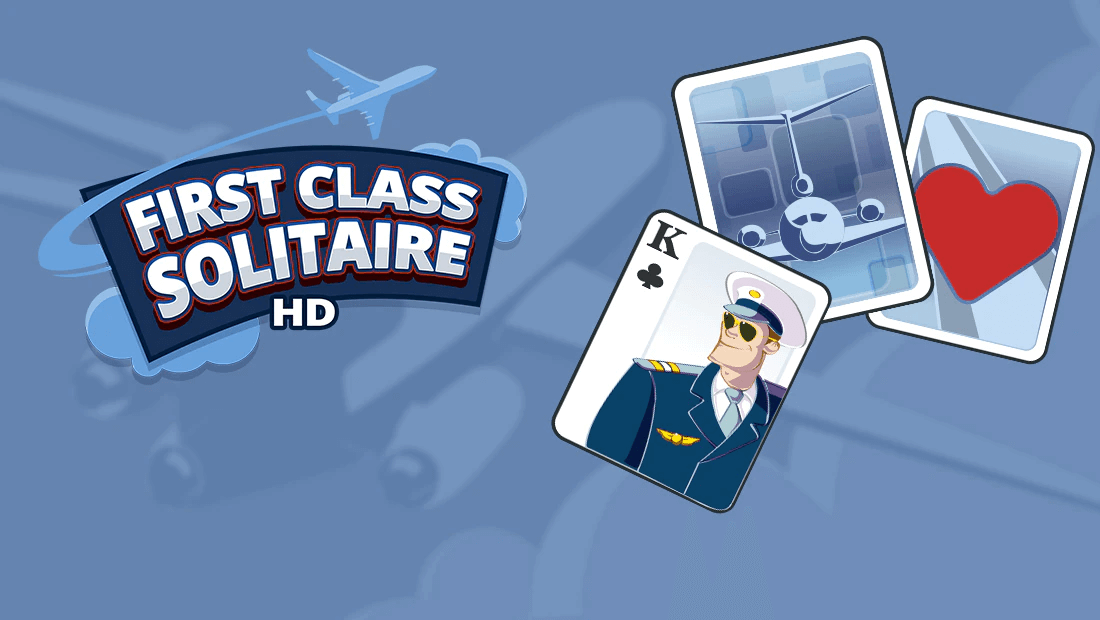 First Class Solitaire HD is an online solitaire game on Pogo, where the goal is to get all the cards sorted into the foundation piles, arranged by suit in ascending order.
In this unique solitaire game, keep an eye out for bonus cards, which apply point multipliers to your foundation stacks. Each suit has its own bonus card.
How to Play
In First Class Solitaire HD, you need to stack cards on the table in descending order and alternating colors. Pull cards from the deck to help fill in your stacks.
Move the aces to the 4 foundation piles, then start building those up in ascending order. Use the seven stacks on the table to help you sort. These cards can be moved and arranged in alternating color in descending order. Kings can be placed in any empty stack.
Complete all four foundations to win the game.
Tips
Have a look through the stock pile once without playing any cards from it. This allows you to see what cards are in the stock pile first.
Concentrate mostly on turning over the face-down cards in the main play area. Don't worry too much about the cards in the deck, just use them to help you turn up the face-down cards.
Don't automatically fill an empty space with the first king that comes along. Plan ahead to see which colored king will help you the best.
You can find even more tips on our First Class Solitaire HD Tips page.
Visit our Pogo Tips page for more tips on other Pogo games!
Play the game here : https://www.pogo.com/games/first-class-solitaire