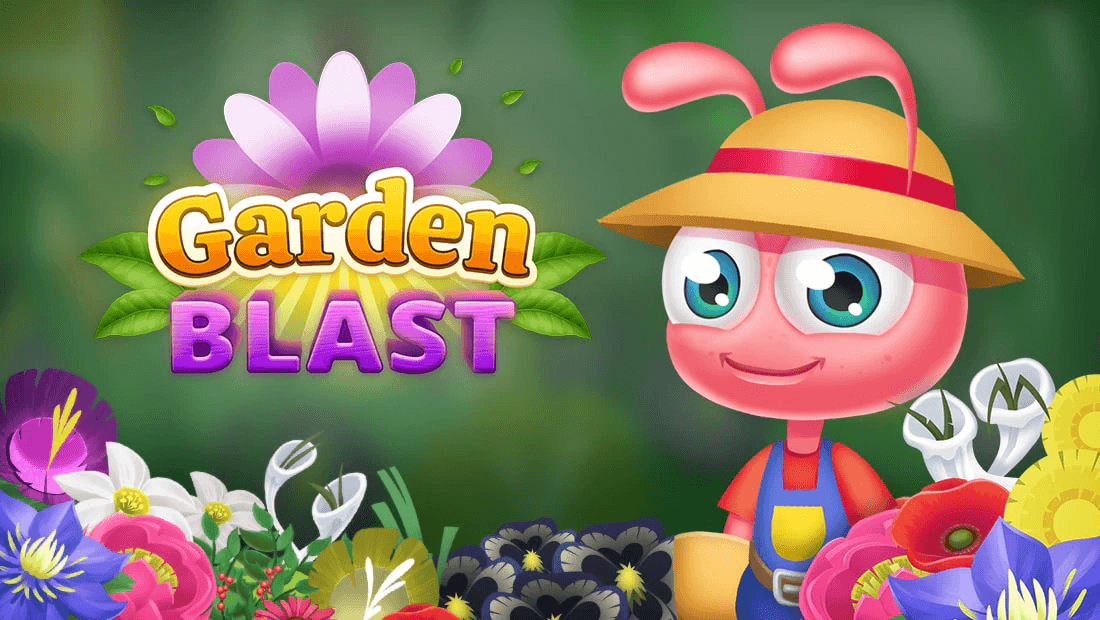 Garden Blast is a relaxing online puzzle game on Pogo, where you assist Antony the Ant in clearing out Garden Goals by matching 2 or more same-colored tiles.
How to Play
In Garden Blast, Antony will have a few goals needed to complete a level. These can range from blasting a specific amount of tiles off, or clearing out spider webs from the board. Each of these levels will have its own unique goal.
To blast tiles of the board, you need to click or tap on groups of 2 or more same-colored tiles to have them removed. This will cause even more tiles to fall down onto the board which could lead to even larger matches. Don't get click or tap happy, as each blast counts as a move, and Antony is challenging you by completing his goals in a limited amount of moves.
You need to strategically remove tiles, create boosters or utilize Kiki to complete goals with as many moves remaining as possible. The more moves remaining, the more stars you'll earn for the level.
Collecting 20 stars will reward you with a Star Chest, which can give you some free boosters, power-ups and seed funds.
Power-Ups
There are a total of 4 power-ups you can use in this game:
Hammer: Tap on any slot to hit it once
Garden Glove: Tap on any slot to hit it's row once
Flower Pot: Tap on any slot to hit it's column once
Dice: Tap on any slot to shuffle the pieces on the board
Tips
You can create boosters by making large tiles matches. Making matches of 5 or more tiles will create Rockets, Bombs and Disco Flower Balls that can be used to can help clear out large amounts of tiles.
If your stuck, Antony can request some power-up help from Kiki. Kiki will allow you strategically remove single tiles, whole rows, or even columns to setup larger tiles matches or outright remove some garden obstacles.
Visit our Pogo Tips page for more tips on other Pogo games!
Play the game here : https://www.pogo.com/games/garden-blast