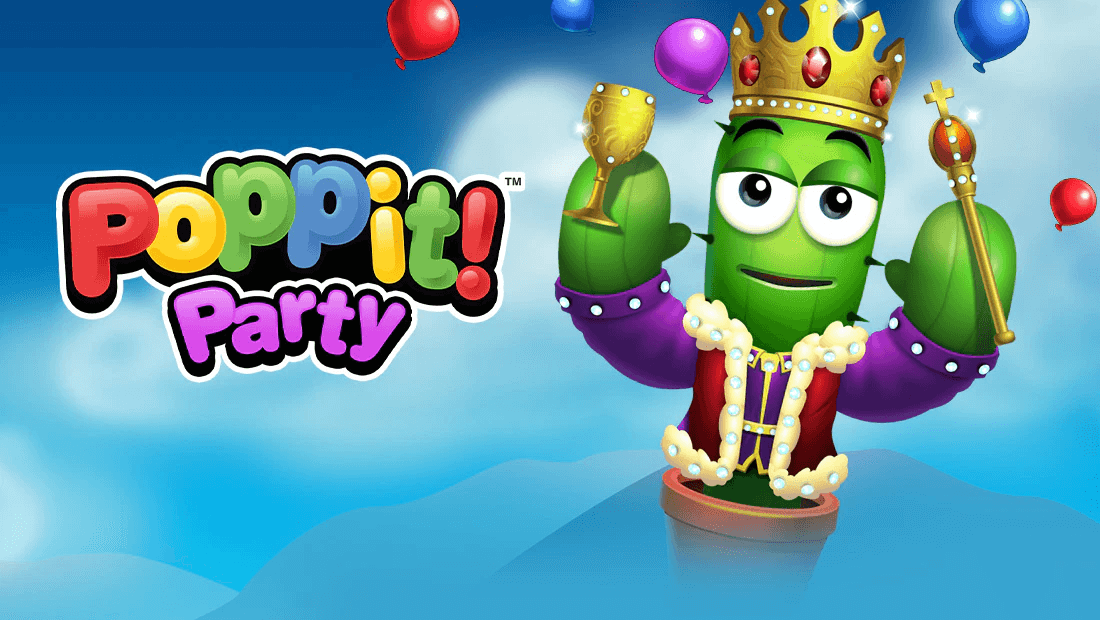 Poppit! Party is an online match 3 puzzle game on Pogo, where you pop your way to victory and collect costume pieces to assemble your perfect popping wardrobe.
How to Play
In Poppit! Party, you clear levels by popping matching balloons in groups of two or more. Some balloons have treasures hidden within.
Collect costume pieces to assemble your perfect popping wardrobe. You can even take on special Pop Goals that refresh throughout the day and week, giving the chance to win more costume pieces and coins.
To win a game, release the prizes in every row.
Power-Ups
There are a total of 15 power-ups for you to choose from:
Pin Pop: Instantly pop any balloon on the board
Row Pop: Blast away an entire row of balloons in an instant
Big Pop: Pops a 3×3 group of balloons around the selected balloon
Recolor Balloon: Change the color of any balloon on the board
Recolor Area: Changes color of a 3×3 group of balloons to match selected color
Super Pop Booster: Doubles the point value of Super Pops for the rest of the game
Balloon Swap: Trade any two adjacent balloons
Column Pop: Takes out an entire column of balloons in one move
Rarity Booster: Increases the chance of getting a rare costume piece from a chest
Color Eraser: Pops every balloon of the selected color
Prize Drop: Makes all prizes drop down one row
Chest Detector: Doubles the chance of finding a chest inside a Prize and reveals prizes that contain chests
Instant Prize: Instantly collect the selected prize box
Golden Chest: Turns the selected chest into a rare Golden Chest
Prize Point Booster: Triples points for freeing prizes and value of prize bonus points for the rest of the game
Tips
Try to think ahead and pop balloons wisely at the right time. You can always undo your last move if you need a second chance.
Best place to get high scores is with Tiki on level 3. Just make the biggest super-pop you can with the area color wand, and wait to use the single balloon wand at the end.
Best place to get goals of pop one color balloon is with Tiki also, but on level 2.
Yellow balloons only show up when you play the hardest difficulty level.
Visit our Pogo Tips page for more tips on other Pogo games!
Play the game here : https://www.pogo.com/games/poppit-party