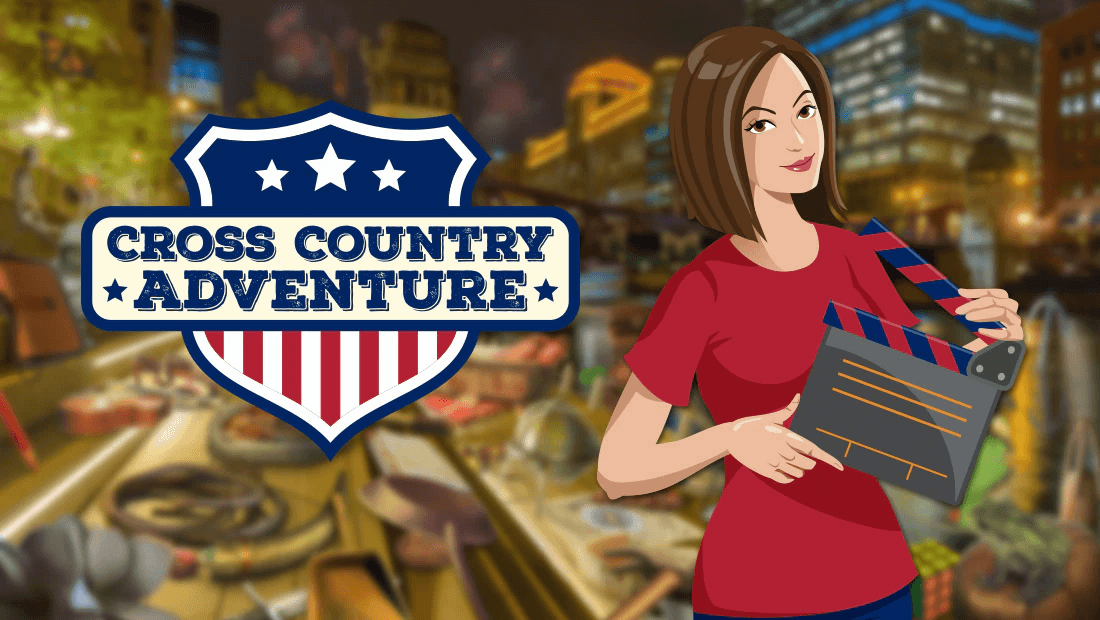 Cross Country Adventure is a online hidden object game on Pogo, where you help Sarah scout out the most beautiful scenery and sights in the United States. Join her for an unforgettable trip, from sea to shining sea!
How to Play
In each scene in Cross Country Adventure, you have to find a dozen or more hidden objects. Simply click or tap on the missing objects when you find them.
Each episode takes you to a new part of the country, with lots of hidden objects to find in every scene. Replay your favorite episodes and discover new objects to find each time.
Cross Country Adventure is a unique online hidden object game miniseries. You can play the entire game from start to finish.
Power-Ups
There are a total of 3 power-ups you can use in this game:
Combo Plus: Extend the Combo Meter by 30 seconds
Reveal It: Show the location of a random object
Locate: Reveals the location of the object of your choice
Tips
Try to find objects quickly and accurately to get combo bonuses and to boost your score.
Visit our Pogo Tips page for more tips on other Pogo games!
Play the game here : https://www.pogo.com/games/cross-country-adventure