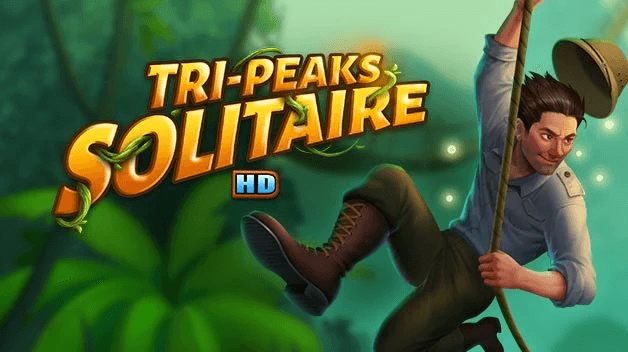 Tri-Peaks Solitaire HD is an online solitaire card game on Pogo, where you clear all the cards to help adventurer Tex Carter claim ancient treasures and evade deadly traps.
Tex Carter is on a quest to discover long-lost treasure in an ancient temple filled with deadly traps. Help guide Tex to riches by clearing all the cards from the three peaks, lighting the temple and clearing the way.
This game is exclusive for Club Pogo members only.
How to Play
In Tri-Peaks Solitaire HD, you can remove any card that is one rank above or below your current draw card. If you draw an Ace, you can clear a King or a 2.
Clear the cards from each peak to illuminate the temple statues and win crystals.
When you clear all the cards off the board, you win the level.
Tips
Build your streak by by clearing multiple cards in a row.
Use your wild card wisely, it can save you from certain doom.
Visit our Pogo Tips page for more tips on other Pogo games!
Play the game here : https://www.pogo.com/games/tripeaks-solitaire