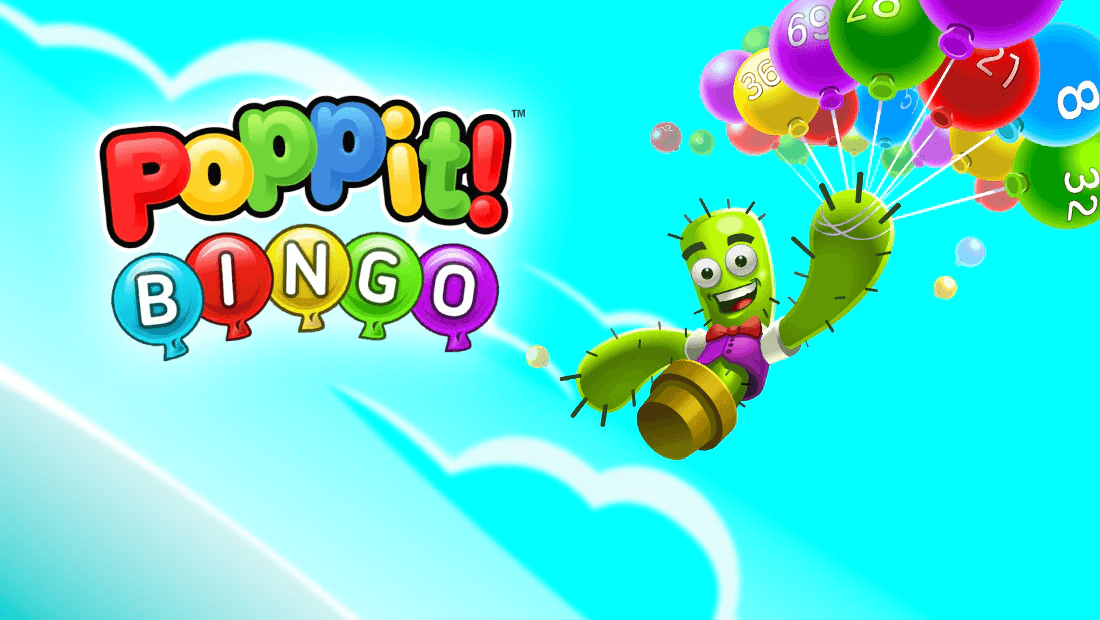 Poppit! Bingo is an online bingo game on Pogo, where you pop your way around the world, unleash powerful power-ups and rack up the wins.
How to Play
In Poppit! Bingo, when a number is called, find a corresponding balloon on one of your cards to pop it.
As you advance in this bingo game, you can unlock new rooms set in exotic locations around the globe. The further you get, the bigger the payouts.
You can call multiple bingos on the same card. With power-ups and the Cactus Cannon, you can even clear out an entire card.
Power-Ups
There are a total of 5 power-ups for you to choose from:
Pin Missiles: Randomly pops a single balloon on each card being played
Vision: Acts like a crystal ball and shows the next two numbers before they're even called
Reward Delivery: This adds more prizes to your cards
Golden Balloon: Turns a group of three balloons into gold. Once one of the golden balloon is popped, all golden balloons attached in the bunch will pop and unlock three or more numbers for the price of one.
Cactus Cannon: Unlock this special power-up after Level 6 for a last-chance opportunity to score Bingos after the round ends. The Cactus Cannon will fire Spike Needles at all your cards, randomly popping leftover balloons. If any new Bingos are created, they will be called automatically.
Tips
If you want to profit the most in each round, only use only the Golden Balloon power-up. Always have 3 balloons to pop for the power-up meter and use the Cactus Cannon at the end of the round.
You do not have to use a power-up when it comes up. You can dismiss it by clicking or tapping on the trashcan icon. You'll have to wait a bit for the Power-up Meter to cool down, but once it does, you'll get a chance at a new power-up.
Visit our Pogo Tips page for more tips on other Pogo games!
Play the game here : https://www.pogo.com/games/poppit-bingo