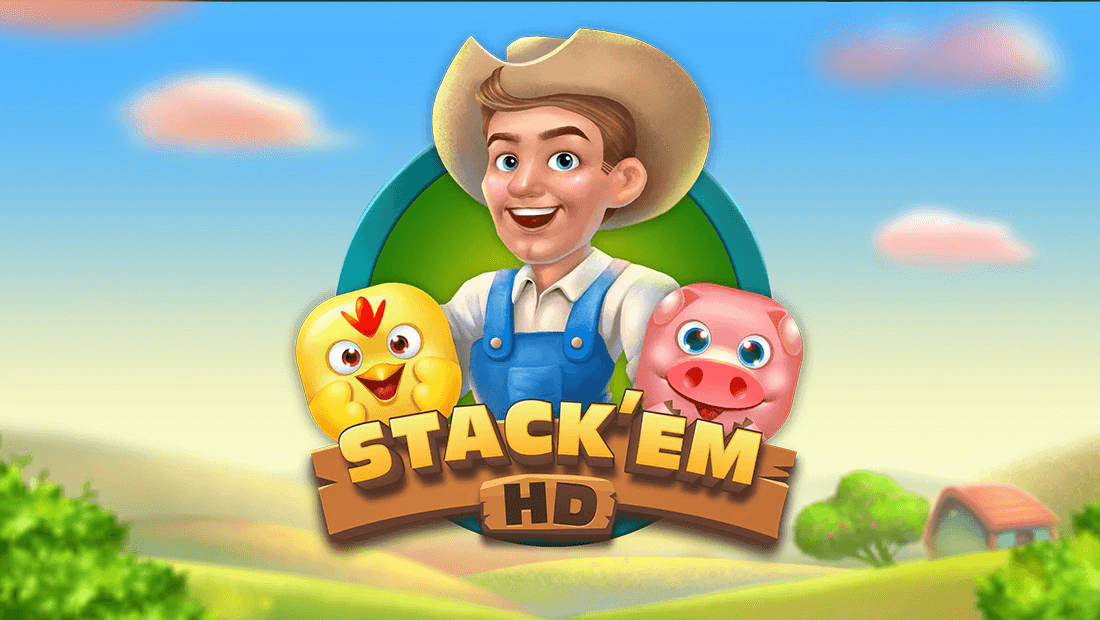 Stack'em HD is an online match 3 game on Pogo, where you help Farmer Fred keep his animals safe and happy by stacking, sorting and matching farmyard friends before they go over the fence.
How to Play
In Stack'em HD, you need to create matches of five or more animals of the same type to clear them from the level.
Each match increases the level gauge. As pressure builds, new rows of animals arrive. Don't let the animals get too high, or they'll go over the fence.
You lose one life every time an animal goes over the fence. You lose the game when you run out of lives.
When you reach a new level, you get a Star Ball. Match five Star Balls in the final level to win the game.
Tips
Trigger an ice block to freeze the pressure gauge. This will let you make a few moves without worrying about a new row coming in.
Keep a lookout for bombs, as they can help clear more animals quicker.
Visit our Pogo Tips page for more tips on other Pogo games!
Play the game here : https://www.pogo.com/games/stackem