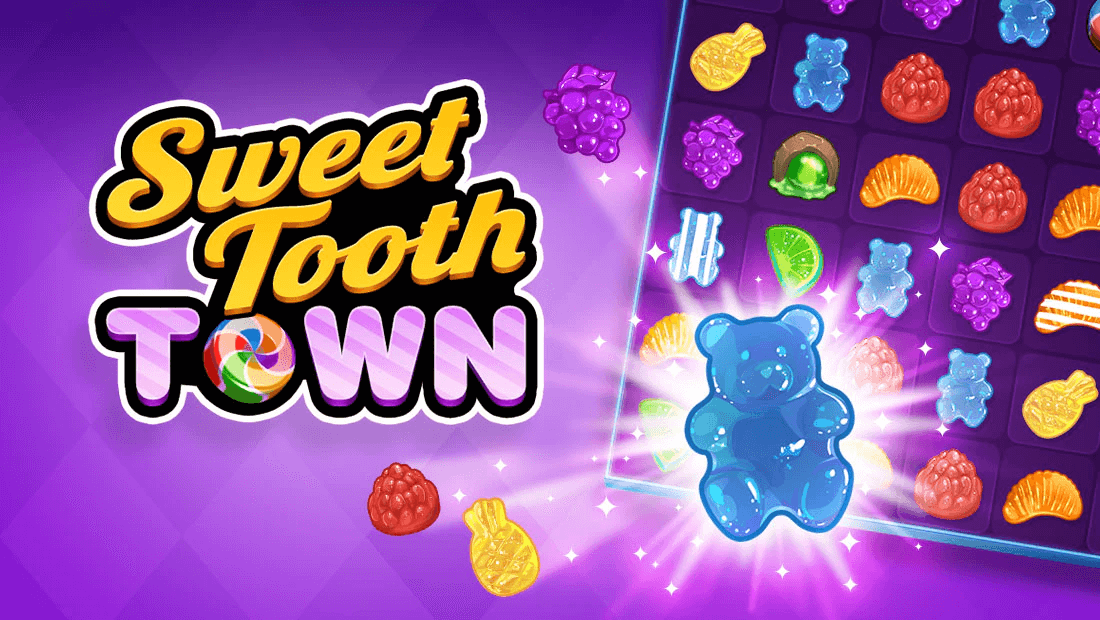 Sweet Tooth Town is an online match 3 puzzle game on Pogo, where you build and upgrade whimsical shops and team up with colorful shopkeepers to take on new goals and obstacles.
As you play your way through candy-themed levels, you'll earn coins to build new shops and fill the town with flavor.
How to Play
In Sweet Tooth Town, You need to match 3 or more candies to clear them from the board.
You can make powerful special candies by creating larger matches, or unleash over-the-top power-ups to clear levels quickly.
To win the level, you need to complete the objectives before you run out of moves.
Power-Ups
Ice Cream Scoop: Used to clear one piece of choice and all that lies under it
Pie Cutter: Destroys all the pieces in one row selected by the player
Rolling Pin: Destroys all the pieces in one column selected by the player
Muffin Tray: Takes all the pieces of the same type selected and puts them in a row
Electric Mixer: Destroys the first piece the player selects and the moves randomly destroying up to 4 additional pieces
Extra Moves: Adds 5 moves to the number available
Jelly Bombs: Two bombs are randomly placed on the board at the start of the game and destroy pieces in a 3×3 area
Sugar Swirl: Placed on the board at the start of the game and destroys all pieces of a specific type
Tips
Matching special candies together will make them even more powerful.
When you match 5 candies, you get a swirl candy. Match the swirl candy that with another special candy to convert all candies of the same type to a special one.
Don't forget to check out Town Hall every now and then for new limited-time live events popping up throughout the year with fun rewards.
You can find even more tips on our Sweet Tooth Town Tips page.
Visit our Pogo Tips page for more tips on other Pogo games!
Play the game here : https://www.pogo.com/games/sweet-tooth-town