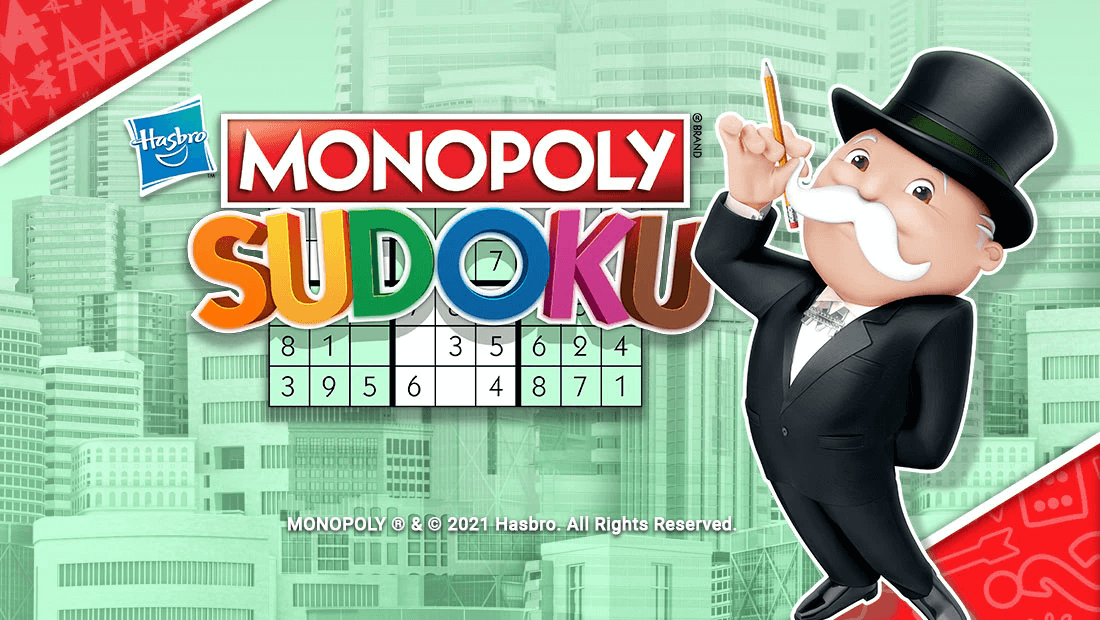 Monopoly Sudoku is an online sudoku game on Pogo, where you use your wits to solve sudoku puzzles to earn Monopoly money, then buy and develop new properties to grow your town.
How to Play
In Monopoly Sudoku, you solve puzzles by filling in each row, column and 3×3 block with a unique sequence of the numbers 1-9. You can solve these sudoku puzzles across five difficulty settings, from beginner to expert.
You'll earn Monopoly money for every number you enter correctly, plus extra winnings for completing puzzles.
In between sudoku puzzles, you can expand your town, buying and developing new properties to bring in extra rent money. As you level them up, you'll earn Stars and unlock new building sites.
Each time you return to the game, you'll collect any money you made while you were away.
Power-Ups
There are a total of 4 power-ups for you to choose from:
Extra Lives: Add 3 extra lives to continue the puzzle
Second Chance: Pick an extra chance card
Double Puzzle: Double the earnings of the puzzle
Hint: Solves one random empty cell with the correct number
Tips
On harder difficulties, you will want to make use of the Pencil mode, which lets you try out possible solutions before you commit your numbers.
Increase the difficulty for bigger winnings. You may even run into a Chance Card or two, giving you an unexpected bonus or pesky penalty.
Try to complete the Daily Target every day for a chance to earn even more money.
Visit our Pogo Tips page for more tips on other Pogo games!
Play the game here : https://www.pogo.com/games/monopoly-sudoku