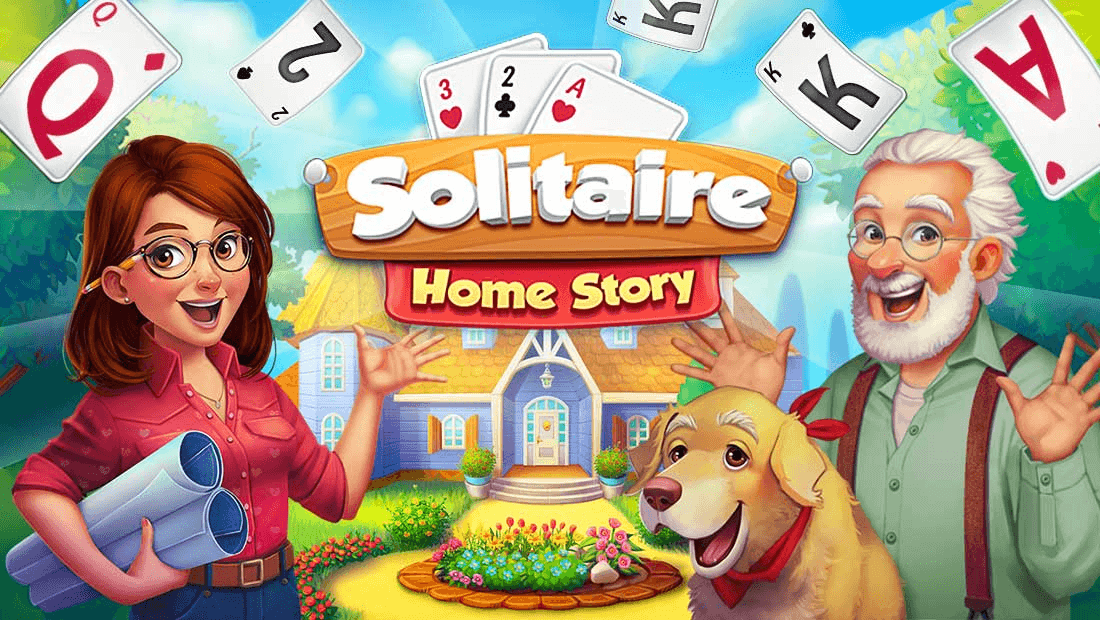 Solitaire Home Story is an online solitaire game on Pogo, where you help Alice to repair and renovate the home.
The game follows the story of Alice, who returns to her family home after years of being away to find it in a state of disrepair. Help Alice repair and renovate the mansion by playing through over 1,500 levels of solitaire.
Along the way, you will encounter obstacles and challenges, but with the help of Oscar, the family dog, and Gordon, the patriarch, you will earn rewards and bonuses to aid you on your journey.
How to Play
In Solitaire Home Story, you play by selecting a card on the board that is one rank higher or lower than your main card. When no cards are available, you can draw a new main card from the draw pile.
Win the game by clearing all the cards off the board or by completing all the goals.
Power-Ups
There are a total of 3 power-ups to help you out :
Undo: Cancels the last move (not always available)
Joker: Joker card flies to the top of the card pile
Wrecking Ball: Removes all open (unblocked) board cards
Tips
Complete levels every day to earn spins and daily rewards.
If you're a Club Pogo member, you will get one bonus spin per day.
Visit our Pogo Tips page for more tips on other Pogo games!
Play the game here : https://www.pogo.com/games/solitaire-home-story