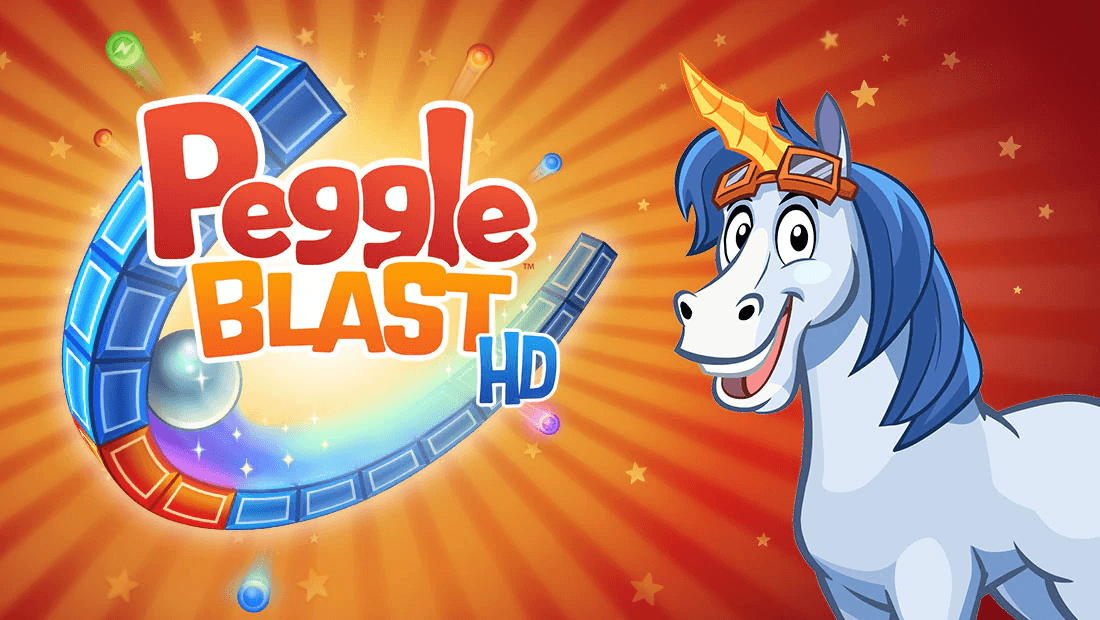 Peggle Blast HD is an online puzzle game on Pogo, where you blast your way through 200+ levels spanning enchanted forests, soggy shipwrecks, operatic caves, desert canyons and more.
How to Play
in Peggle Blast HD, the goal of the game in most levels require you to hit all 25 orange pegs to beat the current level without running out of balls.
However, some levels require you to drop gems, hatch eggs or perform certain style shots in order to progress through the level.
Complete the requirements and reach the points goal to win the level.
Power-Ups
There are a total of 3 power-ups you can use in this game:
Ring of Fire: Your ball burns through pegs and bricks, instantly hatches Phoenix eggs, and even protects your ball from Fire Balls.
Super Guide: Use the shot guide to line up a long shot or pull off a tricky maneuver.
Storm: Zap all pegs in the selected area (earned through daily challenges).
Tips
Instead of going for isolated orange pegs, try aiming at a cluster of orange pegs first.
Try to hit the purple pegs for a point boost and as many pegs and bricks as possible to get lots of points.
When you are aiming at an orange peg or a power-up brick or peg, right click the mouse or hold the ball shooter for a few seconds to bring up a magnifier on the game board.
If you miss a peg, brick or the bucket, you will get a free ball.
You can find even more tips on our Peggle Blast Tips page.
Visit our Pogo Tips page for more tips on other Pogo games!
Play the game here : https://www.pogo.com/games/peggle-blast