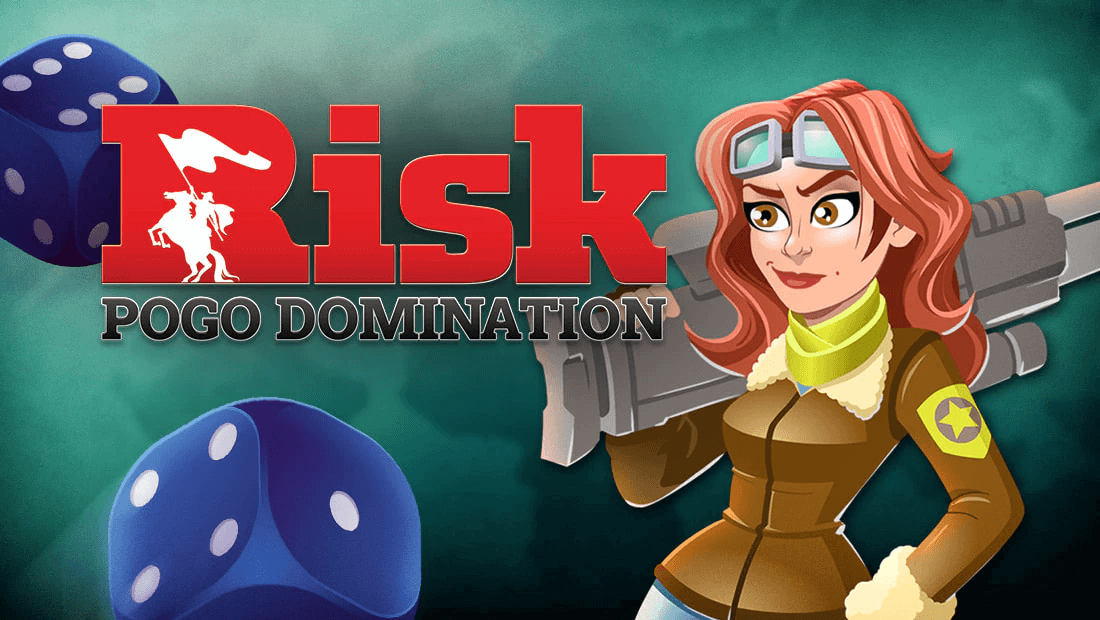 RISK Pogo Domination is an online strategy board game on Pogo, where the goal of the game is to attack, defend, fortify and increase your territory as you battle against players to control the world.
How to Play
In RISK Pogo Domination, you can play with up to 6 other Pogo players in three different RISK game modes:
In Classic mode, the key to victory is to conquer all territories across the globe. In Capital mode, you need to defend your Capital from invaders while you set out to conquer the opposition's capitals. In Secret Mission mode, everybody has their own secret agenda to win the game.
You start off by taking turns claiming territories to carve out your section of the globe. Then reinforce your territories with a selection of unique military units to quickly strike at your opponents. Lastly, you roll your customizable dice to determine the fates of entire nations.
In each round, you can earn RISK Cards. Turn in 3 matching cards to get bonus troops that will help you crush your opponents or pull you back from the brink of defeat.
Also, you'll earn Military Points with each game of RISK Pogo Domination to spend on customized dice, dice roll effects, and a variety of Military Units inspired by familiar Pogo games like Aces Up, Tri-Peaks, and Phlinx.
Tips
You can win bonus Military Points by completing unique tasks in each game.
Select shop items are only available to Club Pogo members.
Multiplayer support was added on March 29th, 2023. You can now team up with friends or play against other players from around the world.
Visit our Pogo Tips page for more tips on other Pogo games!
Play the game here : https://www.pogo.com/games/risk-pogo-domination