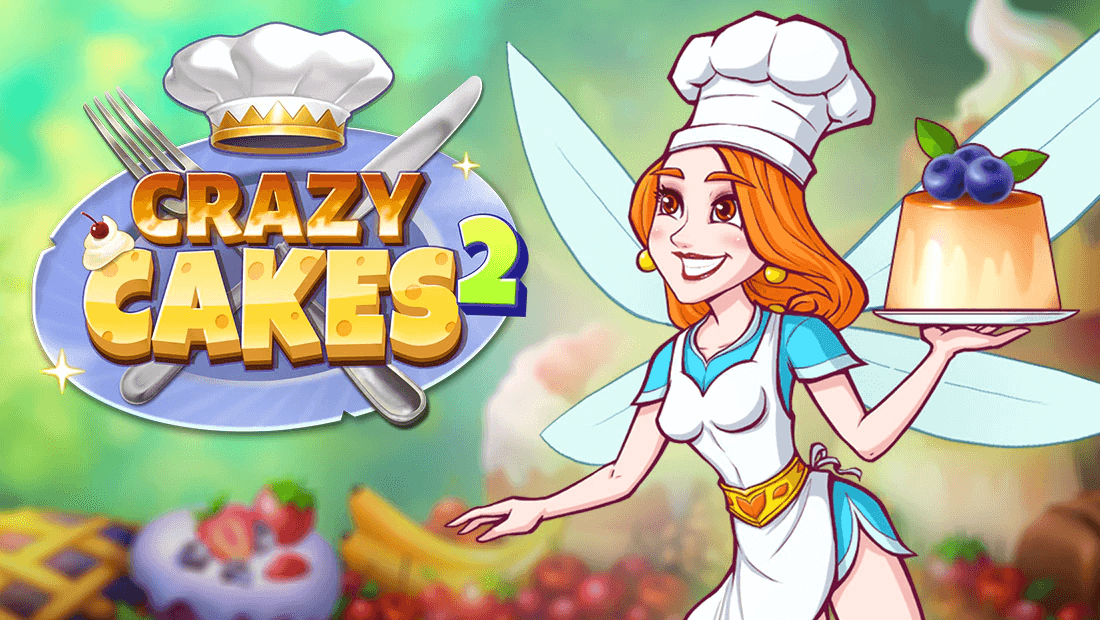 Crazy Cakes 2 is an online puzzle time management game on Pogo, where you help Bien-Marie keep the Pogo Bistro running smoothly as you rush to serve up delicious desserts to hungry wizards, elves, trolls and more.
Time is of the essence as you juggle baking, serving and collecting tips. Take on tons of challenging levels with fun goals to win Stars. Gather enough Stars and you can earn badges and unlock more levels.
This game is exclusive for Club Pogo members only.
How to Play
In Crazy Cakes 2, when customers come in and place an order, combine a food and a flavor ingredient to create a recipe. Put it in the oven and wait for it to bake. Customers will only wait for so long, and then leave when their impatience reaches 100% – so try not to take too long to serve them.
Serve customers to earn money. Earn enough money to reach the target score before the time runs out to win the level.
To dispose an item, click or tap the compost bin to dump everything on to the fairy's tray.
Power-Ups
There are a total of 5 power-ups you can use in this game:
Score: Increases the point value of all dishes
Bake Speed: Makes all dishes bake faster
Impatience Reducer: Slows impatience gain for all customers
Bonus Power-ups: Start the level with 3 random power-ups
Deluxe Tray: Fairy can carry 4 dishes instead of 2
Tips
Remember to keep those customers happy. They grow impatient the longer they have to wait.
Each customer type prefers a specific dish. Try to predict their orders to get a head start. The Next Customer indicator can help you plan ahead.
Play smart by using your ovens and ingredients strategically. Give yourself an edge with helpful boosts that let you start each level with an advantage. Also, put those tips to good use by using those power-ups.
Visit our Pogo Tips page for more tips on other Pogo games!
Play the game here : https://www.pogo.com/games/crazy-cakes2