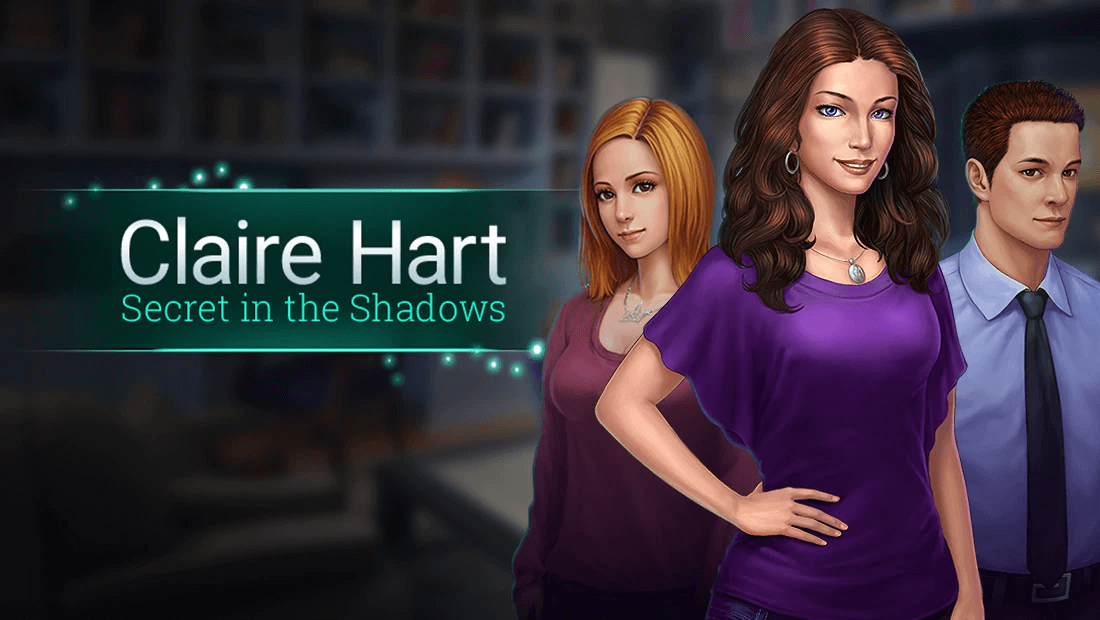 Claire Hart: Secret in the Shadows is a online hidden object game on Pogo, where you join Claire as she unravels mysteries and helps those in need with her supernatural gifts.
Using her powers to sense memories and feelings from hidden objects, she brings peace to lingering spirits and uncovers long-buried secrets. And this time, Claire Hart is digging deeper into her own past than ever before.
Every episode gives you the chance to search for hidden objects in beautiful homes, gardens, shops, parks and more. Uncover dozens of objects in each chapter.
How to Play
In each scene in Claire Hart: Secret in the Shadows, you have to find a dozen or more hidden objects. Simply click or tap on the missing objects when you find them.
Also, you can even replay chapters to search for an entirely different set of objects each time.
Power-Ups
There are a total of 3 power-ups you can use in this game:
Hint: Quickly finds an object
Time Warp: Freezes the time on the Combo Meter
Clairvoyance: This adds six additional objects to your list to find
Tips
When hunting for hidden objects, aim for speed and accuracy. Avoid clicking wildly and try finding objects in quick succession to get a combo bonus.
A great way to improve your score and star rating is to find the objects, but wait to click or tap on them until you know where several objects are located. This allows you to get combos, which increases your score and star rating.
Keep an eye out for special Gold Keys – a unique bonus for Club Pogo members.
Visit our Pogo Tips page for more tips on other Pogo games!
Play the game here : https://www.pogo.com/games/claire-hart-secret-in-the-shadows