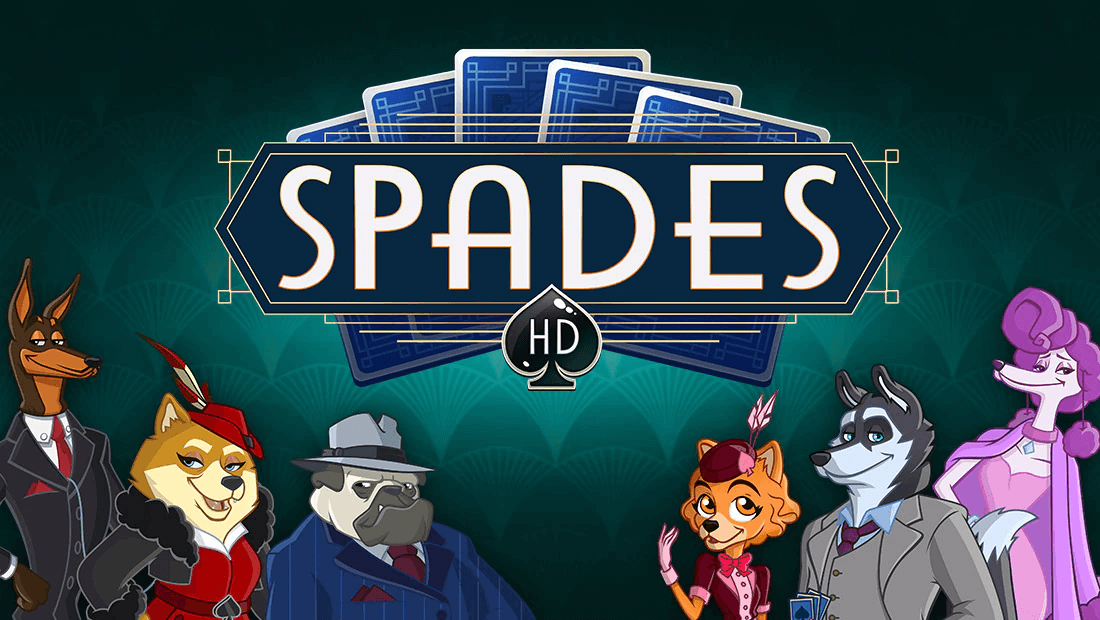 Spades HD is an online card game on Pogo, where you pair up with a friend, fellow community players, or play alone against computer opponents in this four-player game of wits.
How to Play
In Spades HD, two paired teams compete to win "tricks" of four cards (one from each player), by having the highest-value card in each set. Be the first team to score 500 points by estimating how many tricks you and your partner will take in each round to win.
When all 13 tricks have been played, teams are scored based on the total tricks taken compared to their team bid.
If a team's match score is 500 or higher, that team wins the match. Otherwise, a new round begins and play continues.
Tips
If you don't have the Ace of Spades, but have the King and or Queen, try to force the player with the Ace to play it.
Take your tricks early, and take tricks with only the cards you intend to.
When you have all your tricks, or are missing one with the Ace of Spades in hand, dump every trick if possible.
Visit our Pogo Tips page for more tips on other Pogo games!
Play the game here : https://www.pogo.com/games/spades