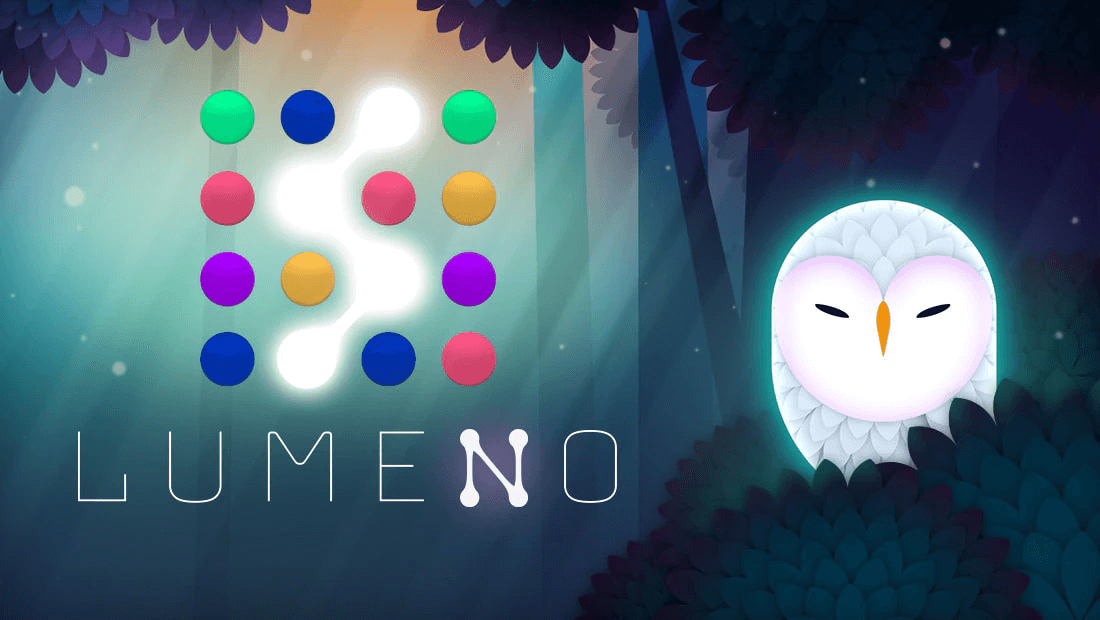 Lumeno is an online match 3 game on Pogo, that takes you on a relaxing journey into an enchanted forest, where you connect colorful orbs in groups of three or more to clear them to earn points.
How to Play
In Lumeno, you draw connections between same-colored dots. Move up, down, left, right and diagonal to connect as many dots as possible. The more orbs you connect, the more points you earn.
The further you get in the game, the harder Lumeno becomes. You'll need to connect orbs as efficiently as possible to make it to the Boss Ball. Clear it to level up.
Power-Ups
There are a total of 5 power-ups for you to choose from:
Recolor: Change the color of any selected non-flower tile to a new color of choice
Remove: Remove any tile from the board
Upgrade: Convert any power-up to one you want to use
Shuffle Flower: Swap the position of a flower tile with another random tile
Power Wisps: Adds a random amount of "power wisps" to the board
Tips
You can earn more moves by matching your orbs with the glowing flowers.
Use the directional boosts as you play. Draw a line through them to clear a whole row, column or 3×3 area.
Keep a close eye on how many moves you have left. When you run out, it's game over.
Visit our Pogo Tips page for more tips on other Pogo games!
Play the game here : https://www.pogo.com/games/lumeno