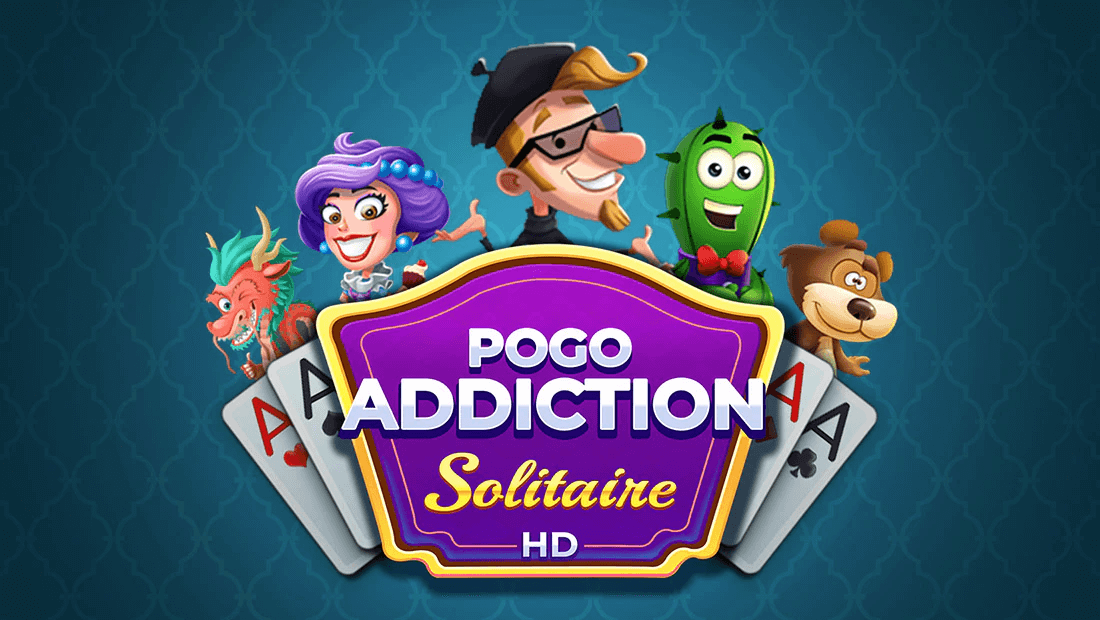 Pogo Addiction Solitaire HD is an online solitaire game on Pogo, where you join Tiki for a wild romp through the world of Pogo as you win games and unlock new buddy bobbleheads.
This game is exclusive for Club Pogo members only.
How to Play
In Pogo Addiction Solitaire HD, you work to line up all your suits in proper order, from 2 to King. Cards can be moved to any open space, provided the card you're moving is of the same suit and one rank higher than the card to the left.
If you get stuck, you can use power-ups to help bring your cards in line. If you run out, you can always buy more with your Coffee Points.
Keep an eye out for Gold Cards, as they can be used to activate bonus games like Find the Queen, Guess High or Low and Volcano Blast. Each one gives you the chance to walk away with more Coffee Points.
Power-Ups
There are a total of 5 power-ups for you to choose from:
Reshuffle: Reshuffles the cards on the board
King: Click or tap on any free King to remove it from the board
Move: Click or tap on any free card to move it to an empty tile
Swap: Click or tap on an 2 free cards to swap their positions on the board
Tips
Use the power up "King" power-up as soon as possible. Using it gives you an extra open space on each shuffle.
Save the "Move" power-up until you can use it to win the game.
If you get stuck, you can use the undo button as many times as you wish.
Visit our Pogo Tips page for more tips on other Pogo games!
Play the game here : https://www.pogo.com/games/addiction-solitaire-hd