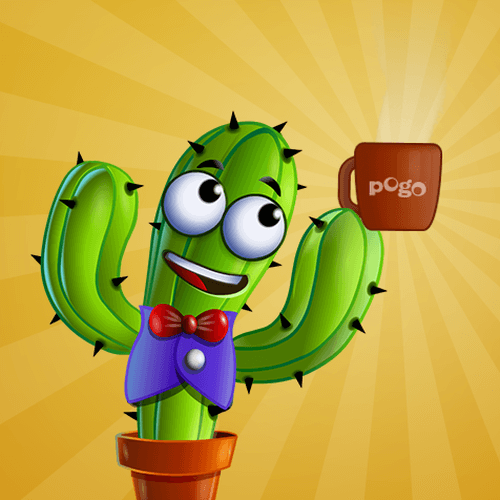 Welcome to our third weekend roundup! This is where we look back at everything that has happened on Pogo this past week.
It's also great time to introduce yourself! Feel free to talk about anything Pogo related. We'd love to hear from you.
This week, we'd like to ask you:
How many Pogo badges do you have?
Did you know you can show off how many Pogo badges you have here on PogoFans with your own free Badge Snooper page? Sign up now!
This week in Pogo :
09/11 – Pogo Slots: Bonus Daily Challenges : Day #7
09/11 – Barns Bonanza Badge Collection/
09/12 – Pam's Bake Off Challenge Quest : Week #2
09/12 – StoryQuest: New Episodes
09/12 – Quinn's Aquarium: New Levels
09/12 – Mahjong Sanctuary: New Levels
09/12 – Garden Blast: Surprise Event
09/12 – Pogo Daily Sudoku: New Badges
09/12 – Monopoly Sudoku: New Badges
09/13 – 25% Off in Select Games
09/13 – Saying Goodbye to Five Hidden Object Games : Update
09/13 – Wednesday Weekly Challenges
09/14 – Sweet Tooth Town: Sweet Delicacies Event
09/14 – Free Gift: Peggle Blast HD Mix-n-Match Badge
09/15 – Cats in Hats Badge Collection – Week Two
See you in the comments section!