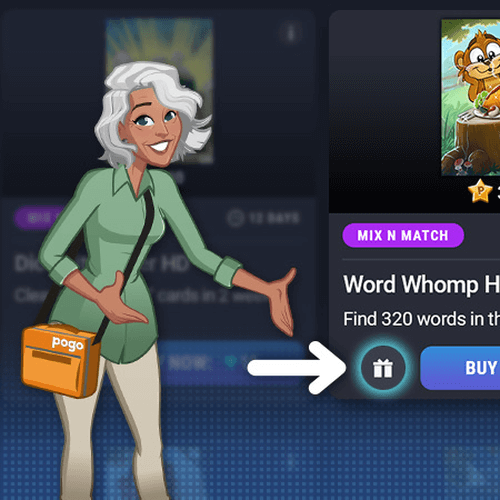 The new gifting badges system is now available for Club Pogo members, which makes sharing challenges with your friends a lot easier!
The new gifting system only works with Premium Badge Challenges and amongst your Club Pogo friends. You cannot gift daily, weekly or free event challenges, as those are already available to all members.
To gift a badge to your Pogo friend, look for the new gift button near the bottom-left side of any Premium Challenge Card.
Just click or tap the Gift button to bring up all of the gifting options. You can send gifts to one or more friends at a time.
After selecting the recipient(s) of the gifts, you'll have the option to include a custom message before completing your purchase.
The gifting badges system is only available for Club Pogo members.
Have you tried the new gifting system yet? What do you think about it? Let us know in a comment below.