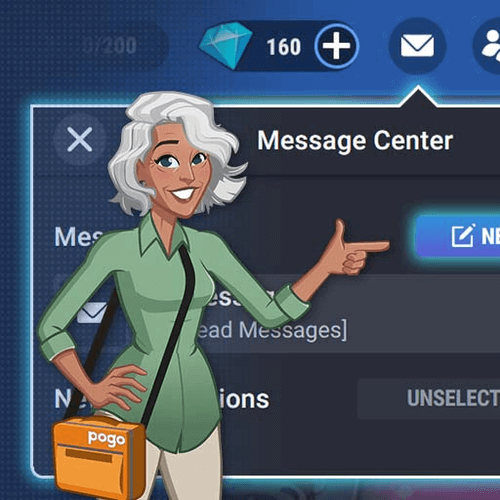 The new and improved direct messaging system is now available for Club Pogo members, which makes it easier to keep in touch with your friends!
To get started, just click on the mail icon to access the Message Center, where you can review your messages and notifications, which includes if you have received any Pogo gifts.
When sending a new message, simply enter the user names of the Club Pogo members you want to message. The messages can be sent to multiple members, so group conversations are also an option.
To save time, you can select the "Choose from Friends List" option to quickly fill out the "To" field.
Within the next week, all Classic Inbox messages will be moved to the Message Center.
If you have between 150-200 messages in your Classic Inbox, you may not receive any new messages until the migration is complete, as it will take a full week to transfer all the messages.
Direct messaging is only available for Club Pogo members.
Have you tried the new messaging system yet? What do you think about it? Let us know in a comment below.