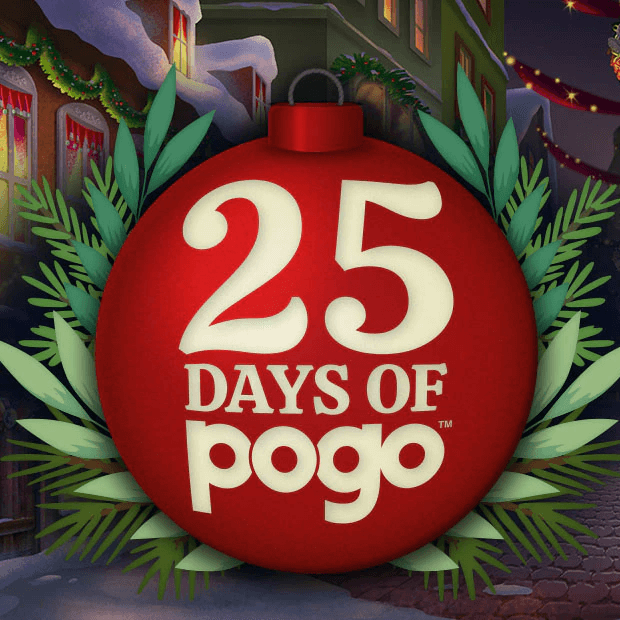 The 25 Days of Pogo Celebration for 2022 is now live!
Celebrate the holidays with the return of one of the biggest annual 25 Days of Pogo events.
They are offering us new gifts, sales, and cheer every day. In addition to free power-ups and badges, we will see bonus daily and weekly challenges to earn even more badges and Pogis.
We'll also see sales on individual badges from select badge collections, as well as weekly power-up sales in some of your favorite Pogo games.
We will be updating this page every day with all the new freebies and goodies, so be sure to favorite or bookmark this post now so you don't miss out on anything!
Here is a list of what they are offering us so far :
Limited-time sales on badges :
12/01 : 71 previously-retired Mix-n-Match badges (Ends 12/07)
12/07 : 50 Nocturnal Animal Badge Collection badges for 16 gems each (Ends 12/14)
12/15 : 24 Animated Mix-n-Match Badges for 20 gems each (Ends 12/21)
12/15 : Reindeer Run Badge Collection for 80 gems (Ends 12/29)
12/22 : 50 Vintage Produce Sign Badge Collection badges for 16 gems each (Ends 12/28)
Free gift badges and power-up packs :
12/8 : Free Claire Hart 2 Power-ups
12/9 : Free Phlinx II Power-ups
12/10 : Free Gift: Snowbird Solitaire Mix-n-Match Badge
12/11 : Free Gift: Pogo Slots Mix-n-Match Badge
12/12 : Free Gift: Jet Set Solitaire Power-Ups
12/13 : Free Gift: Cookie Connect Power-Ups
12/14 : Free Gift: Quinn's Aquarium Power-Ups
12/22 : Free Gift: Pogo Daily Sudoku Power-Ups
12/23 : Free Gift: Garden Blast Seed Funds
12/24 : Free Gift: Mahjong Sanctuary Mix-n-Match Badge
12/25 : Free Gift: Monopoly Sudoku Mix-n-Match Badge
Bonus Daily Challenges :
Complete 7 consecutive days of extra daily challenges to earn a bonus badge + double Pogis
Bonus Weekly Challenges :
Take on 3 Weekly Challenges every week throughout December
Powered-Up Savings :
25% off power-ups and in-game currency in select Pogo titles
What do you think of this year's 25 Days of Pogo event? Let us know in the comments below.