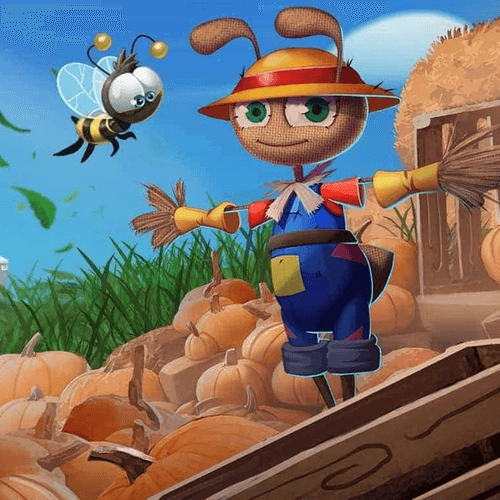 The Pumpkin Festival Treasure Chase has started on Pogo!
During this three-week event, you follow clues and uncover a dozen challenges hidden in some of your favorite Pogo games.
You will earn a badge for every secret challenge you find and complete, and each badge forms part of a larger picture. When you fill in the whole picture, you'll unlock a new animated reward badge and some helpful power-ups.
To get started and track your progress, just follow the link below. If you need any help, be sure to check out our Treasure Chase event page.
All challenges must be finished by 11:59pm on November 13th, 2023.
Note: you must click on the Pumpkin Festival event page before attempting these challenges.
https://www.pogo.com/events/treasure-hunt-challenge
What do you think of the new treasure chase? Have any tips to complete the challenges? Let us know in a comment below.
Spoiler Alert!
Week #1 Challenges
Mahjong Sanctuary : Fill the Combo Meter to X3 240 times
Stack'em HD : Clear 1200 pink pigs
MONOPOLY Sudoku : Win 45 games
Cookie Connect : Win 60 games
Week #2 Challenges
Tri-Peaks Solitaire HD : Score 8000 points
Jet Set Solitaire : Get a 8-card streak or better 50 times
Pogo Daily Sudoku : Score 120,000 points
Solitaire Blitz : Win 40 games
Week #3 Challenges
Poppit! Party : Release 800 prizes
Garden Blast : Win a game with 5 or more moves left 15 times
Word Search Daily HD : Find 120 vertical words
Sweet Tooth Town : Create 180 Sugar Swirls