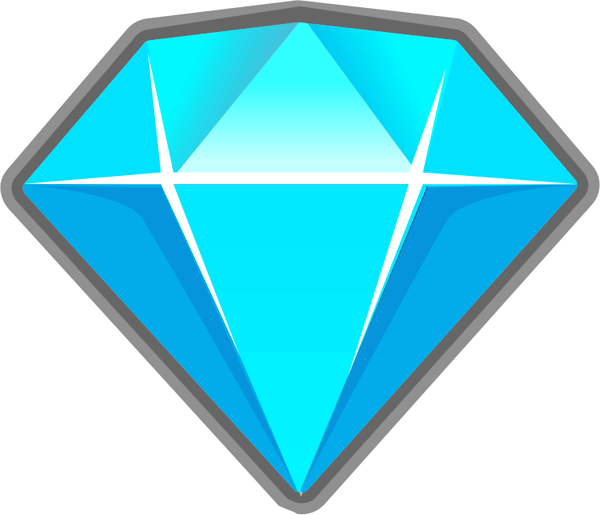 Pogo Gems is a virtual currency which can be used to purchase premium items on Pogo. In exchange for gems, you can get extra badges, hidden object game episodes, power-ups and more. Club Pogo members will receive a discount when purchasing most premium items.
How to Get Gems
Free Gems
When you sign up for Club Pogo, all new members will receive a small number of free Gems. In addition, you can get some more gems for free if you sign up for Pogo's email list. You can find the link for that in the upper right-hand corner of your welcome letter.
Renewal Rewards
Club Pogo subscribers will receive free Pogo Gems if they have a valid credit card or PayPal account details on file, and an automatically renewing subscription. Monthly subscribers will receive 8 Gems, 3-month subscribers will receive 25 Gems, and yearly subscribers will receive 100 Gems and as free month of Club Pogo. For more information, visit Pogo's help page for Club Pogo Renewal Rewards.
Buying Gems
You can purchase gems for your Pogo account using a credit card, debit card or PayPal.  The prices start at $.99 for 10 gems, all the way up to $119.99 for 2,250 gems. The more gems you purchase, the more bonus gems you will receive. For example, if you purchase the 200 gems pack, you'll receive 70 gems for free.
Here is a breakdown of what gems really cost, rounded to the nearest tenth of a cent :
2,250 Gems : $119.99 = 5.3c per Gem
1,325 Gems : $79.99 = 6.0c per Gem
600 Gems : $39.99 = 6.7c per Gem
270 Gems : $19.99 = 7.4c per Gem
120 Gems : $9.99 = 8.3c per Gem
55 Gems : $4.99 = 9.1c per Gem
10 Gems : $0.99 = 9.9c per Gem
The gem packages availability and price can change at any time without notice.
EA Game Cards
EA Game Cards can be found in select retail stores and online, which can be redeemed for Pogo Gems or Club Pogo membership. You'll receive 275 Gems for each $20 EA card you redeem. This works out to 7.3 cents per gem. You can buy EA Game Cards in stores such as Best Buy, GameStop, Target, Walmart, and Safeway. You can redeem your game card on Pogo's redemption page.
Gifting Gems
There is currently no way to gift Pogo gems, although they have mentioned that they are looking for a way to support it sometime in the future. In order to gift someone gems, you must purchase them an EA gift card.
How to Use Gems
The most popular way to spend your gems are on Pogo badges. However, you can spend your gems on more items.
Here is a list of everything you can get with your Pogo Gems :
Mix-n-Match Badges : 20 Gems
Limited Edition Badges : 30 Gems
Diamond Badges : 20 Gems
Hidden Object Game Episodes : 20 – 30 Gems
In-Game Power-Ups : 1 – 200 Gems